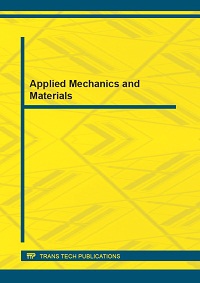 Each conference article will be reviewed by 2 or more experts in the field. All accepted conference papers will be selected as best papers to publish on "Applied Mechanics and Materials" that will be indexed in the major academic databases, including:
Index Copernicus Journals Master List www.indexcopernicus.com.
Google Scholar scholar.google.com.
Chemical Abstracts (CAS) www.cas.org.
Cambridge Scientific Abstracts (CSA) www.csa.com.
Inspec (IET, Institution of Engineering Technology) www.theiet.org.
SCImago Journal & Country Rank (SJR) www.scimagojr.com.
ProQuest www.proquest.com.
EBSCO www.ebsco.com.
Zetoc zetoc.jisc.ac.uk.
CiteSeerX citeseerx.ist.psu.edu.
Thomson Reuters (WoS), all volumes are submitted and selected ones will be indexed.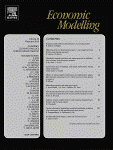 Economic Modelling
Journal Metrics:
Source Normalized Impact per Paper (SNIP): 0.983
SCImago Journal Rank (SJR): 0.612
Impact Factor: 0.827
5-Year Impact Factor: 0.887
This journal only focuses on a session that the theme of "Innovation/technology, financial markets, and economic growth". Selected papers meeting the standards of publication in Economic Modelling will be considered for publication in the journal by Professor Paresh Narayan (Editor, Economic Modelling).